Vitrail végétal
Project for the French funeral parlor Mélanger – May 2008
MEMORIAL FOR LATE ASHES IN GRANITE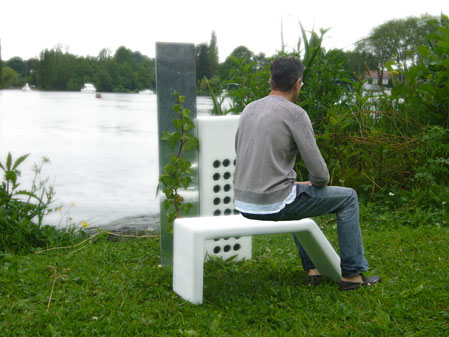 We have created a memorial with an unique identity. Each is different, just like people. The blood relatives can engage in a private prayer and commune with nature.
Late ashes are scattered on a grass plate inserted in the memorial.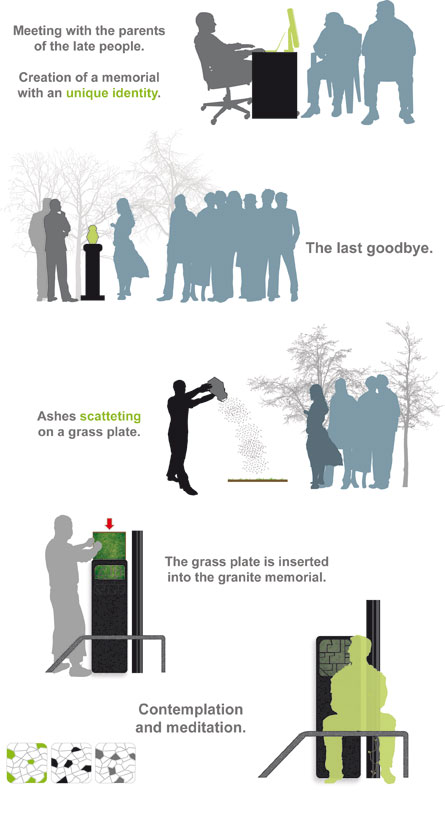 Vitrail Végétal is an assembly of pieces in granite cut out with the water-jet technology.