E'pluch
DESIGNBOOM competition – Dining 2015 – December 2007
E'PLUCH : USE FOOD WASTES TO CREATE DISPOSABLE TABLEWARE, REDUCE PLASTIC CONSUMPTION, AND PRESERVE ENVIRONMENT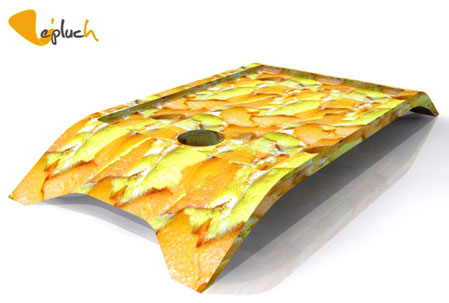 E'pluch : 100% alimentary, 100% natural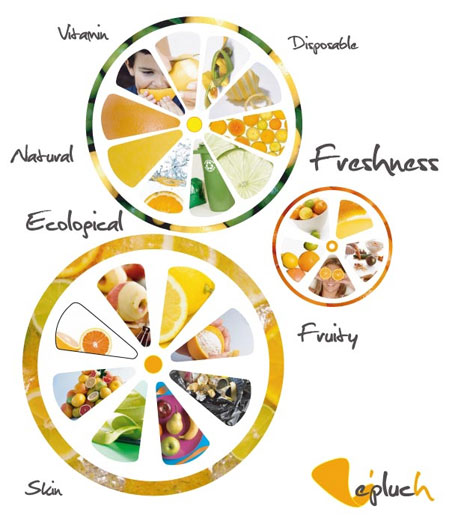 E'pluch is a single-use tableware composed of food and waste food. It is eco-friendly and completely recyclable.
Every year, the agroalimentary industry produces millions of wastes lashings. Some of these wastes can be re-used. E'pluch concept finds a way to give value to these wastes, especially peels of fruits and vegetable, to create new tableware.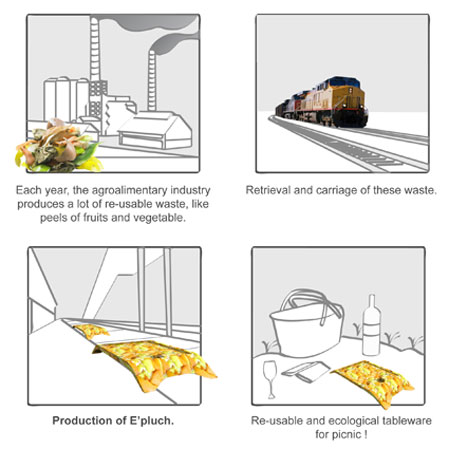 A simple process :
-retrieval of peels in agroalimentary factories
-washing out
-moulding, drying and compacting
Peels are blended with egg-white (to glue) and salt (to preserve).
So, E'pluch is a solution to decrease plastic consumption and avoid wastefulness, it can protect our planet and its resources.