T.Où
How can we do to manage the spectators' flow during an event (concert, festival…) ? – June 2007
This project was realised in team with two product designers and one interactivity designer.
A multifunction tool : GIVE DIRECTION – DISPERSE THE CROWD – GIVE INFORMATION – REASSURE – COMMUNICATE – CHAT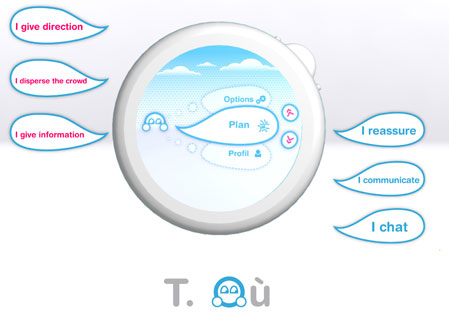 To learn more about its functions, please watch the video !
T.Où is an ergonomic tool for left-hander and right-hander.