Systemic Kérastase
Project realised during my internship at L'Oréal Professional Product Division – September 2009
This a merchandising project for the premium brand KERASTASE.
The customer rout in the hairdressing salon is marked by merchandising elements from the reception to the resale.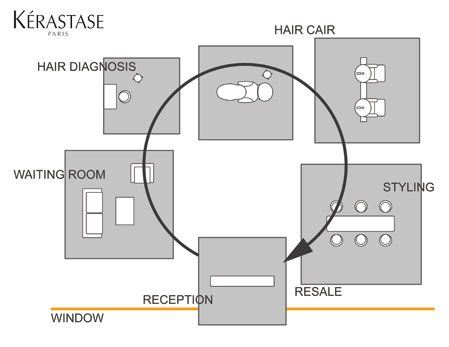 I am sorry this project must stay confidential because it is still in development, so no more details !
During my internship, I have also worked for the luxury brand Kéraskin specialized in cosmetics for beauty salons. We have established golden rules to boost the impact and sophisticate the brand.