LifeDrop
Final project of my Product Design Master – September 2009
At this moment, the LifeDrop project is entered for the JAMES DYSON AWARD 2011 !
Crisis – Conflict- World war – Regional war – Civil war – Ethnic war – Religious war – Earthquake – Tsunami – Epidemic – Tornado…………………..WATER NEED, TO SURVIVE
LIFEDROP = MANAGING WATER IN A CRISIS SITUATION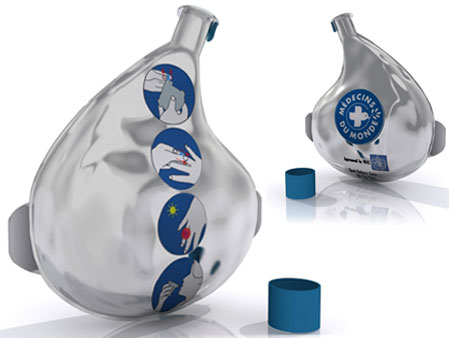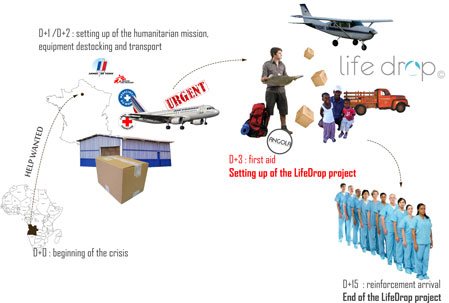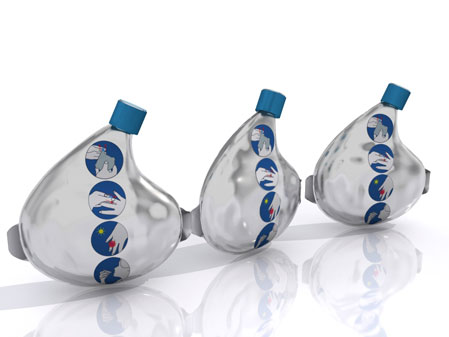 LifeDrop is a tool to control his water consumption. It is a network for a clever consumption, composed of 2 elements.
The 1st is a ring. When the body temperature increases and, so, when the lack of water becomes vital, the ring gives an alert message and allows the water consumption.
The 2nd element is a dose of water. It is a single-used dose to be rehydrated.
This network permits to avoid water consumption when it is really necessary, to not trust on thirst feeling.