Solid vodka for Atelier Forever
Projet realised during my internship at ATELIER FOREVER(Shanghai-China) for the vodka brand Solid Vodka – January 2008
Shape research for the SOLID VODKA ice bucket.
The buckets had to be sober, elegant and enhance the strong identity of the brand. I worked mainly with glass and metal to play with transparency and light.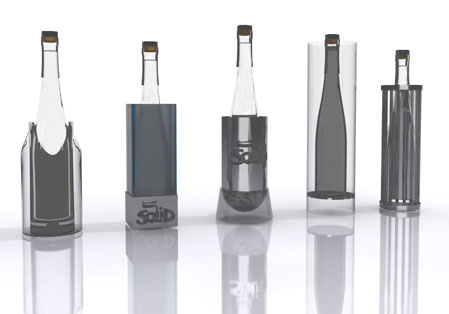 I also worked on a pitcher and « one shot » glasses with the same materials.