Gobi by Gobilab
07/19/2011
Last Sunday I was in Paris and I visited the exhibition « objet(s) » du numérique (digital objects) at Le Lieu du Design.
I have seen many interesting projects and especially one : GOBI ! Why have I been so interested in this project ? Because it speaks about WATER and since my project LifeDrop, I am interested about this issue.
GOBI is a new way to drink outside. Created in 2010 by Gobilab with the designer Cédric Ragot, GOBI answers to the question : how to reduce water consumption waste ? 2 billion plastic cups and around 7 kilos of plastic bottles are thrown out per person every year ! What a waste!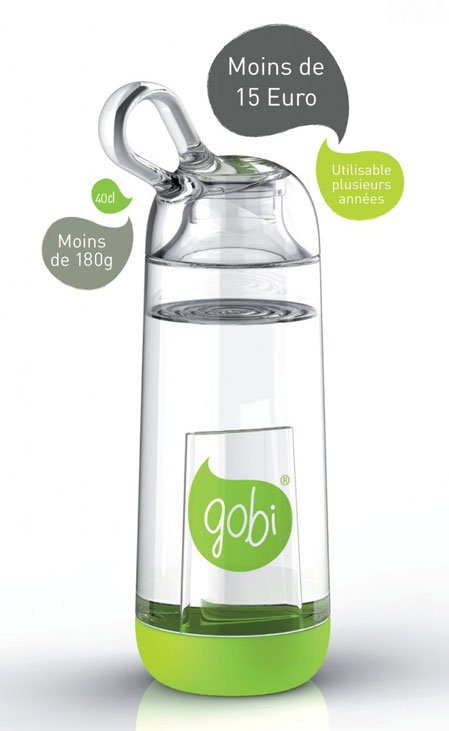 Gobi is a portable and reusable water bottle associated with a mapping of water points available on the Internet and mobilephones (Iphone, Androïd, Windows Phone).  The user can easily fill his bottle !!! I think there is here a real innovation !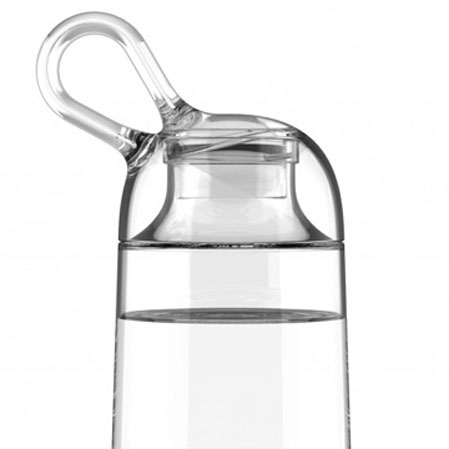 The main characteristics of GOBI :
- it is transparent because the user wants to see his water to be sure of its cleaness.
- it is lightweight, less than 100 grams.
- it has a simple bottleneck.
- it can be customized.
- it has a small cove.
- it is in Tritan, a material without Bisphenol A (BPA).
- it can be used during many years.
- it is made in France.
For more information about GOBI :
http://www.gobilab.com/ (only in French)
http://www.mygreenlifestyle.fr
Le Lieu Du Design, 74 rue du Faubourg Saint Antoine, 75012 PARIS, until the 23rd of July !